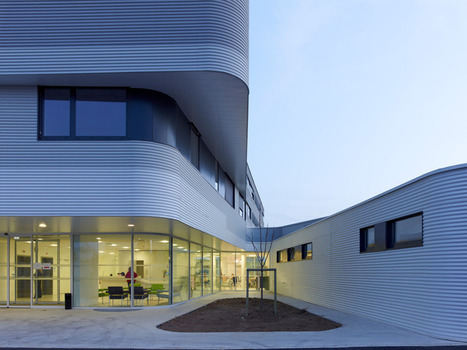 paris-based atelier zündel cristea has completed a 'private clinic' in champigny-sur-marne, near paris, france.
the hospital accommodates 90 beds with 10 additional beds for day patients. measuring 75m by 17.5m, the project is composed of four floors
and a partial basement. the building is situated in the center of the site along the north-south axis. it is set back 10m from the street to
leave space for an entry courtyard and 12 meters back from its surrounding neighbors.