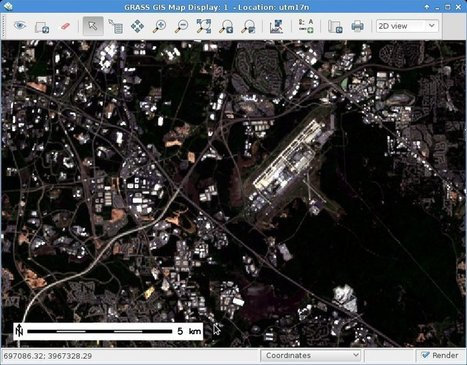 Landsat 8: creating RGB composites and pan sharpening.
In our first posting ("Processing Landsat 8 data in GRASS GIS 7: Import and visualization") we imported a Landsat 8 scene (covering Raleigh, NC, USA). In this exercise we use Landsat data converted to reflectance with i.landsat.toar as shown in the first posting.
Here we will try color balancing and pan-sharpening, i.e. applying the higher resolution panchromatic channel to the color channels, using i.landsat.rgb.