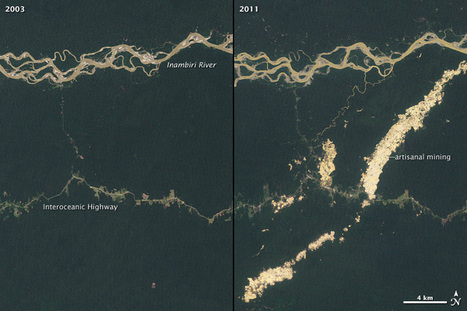 In 2011, scientists from North Carolina, France, and Peru saw that deforestation in a portion of the Amazon rainforest was proceeding at an unusual pace in an unexpected place. Images from the Landsat 5 satellite clearly showed that deforestation had increased six-fold over a six-year period in the remote Madre de Dios region of Peru, near the Bolivian border. No one knew why.

Compelled by the images, investigators visited the forest and found serious mercury poisoning affecting both the people and the wildlife. Driven by soaring gold prices, miners were clearing trees for gold. The result was not only further deforestation, but mercury pollution from the mining process.
Landsat actually did not see the mercury pollution; it saw deforestation where it should not have been happening. And Landsat compelled the scientists to investigate.......