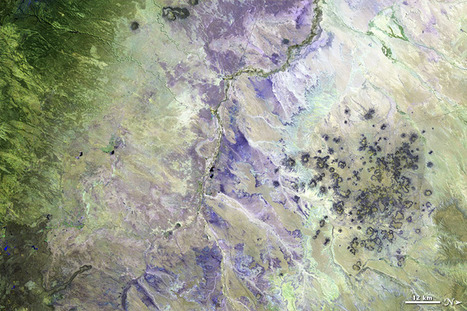 Acquired March 28, 2009, these images provide two views of Arizona's Painted Desert.
In northern Arizona lies an expanse of arid, erosion-prone badlands made of multicolored mudstones and clays. This "Painted Desert" stretches from the Grand Canyon in the northwest to the Petrified Forest National Park in the southeast.
On March 28, 2009, the Thematic Mapper on the Landsat 5 satellite captured two views of the Painted Desert. These images have been rotated so that north is at right........