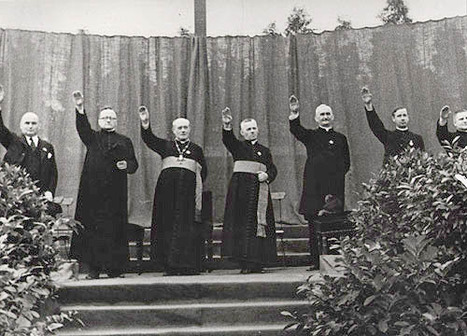 Sometimes you hear statements by supposed authorities that sound so unbelievable you really have to wonder about their grasp on reality.
Take this recent remark by Bishop Daniel Jenky, who currently serves as Bishop of Peoria, Illinois.
As reported by ThinkProgress last month:\
As part of a lengthy historical lecture on past attacks on the Catholic church, Jenky claimed that President Obama is following in the footsteps of Adolf Hitler:
Presumably, Bishop Jenky feels the right to comment on the Obama administration based on some long standing opposition with fascism. Presumably. However, taking such a stand does open the question:
What is the record of the Catholic Church on dealing with fascism?