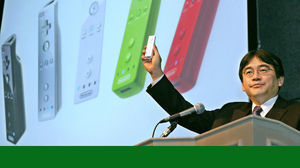 Nintendo insiders speak: How Microsoft and Sony were a handshake away from thwarting the Wii, and how its motion controller was born on an airplane thanks to Tom Quinn, a serial inventor based in California
Favorite quote about the meeting w/ Microsoft:
"the meeting went terribly. The attitude I got from them was that if they wanted to do motion control, they would do it themselves and make a better job of it. I mean, they were just rude. In fact, the meeting went so terribly that one of the executives came over to me afterwards and apologised on behalf of others. I remember him saying how this was not how Microsoft should be engaging with potential partners."