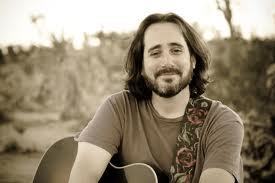 David Newman or Durga Das, as he is also known, is a kirtan chant artist, sacred singer songwriter and a practitioner and educator of Bhakti Yoga - the Yoga of Love. David travels extensively sharing kirtan, devotional music and the spiritual, meditative and musical aspects of Yoga. David's music embodies a devotional mysticism, distinctive musicality, poetic intimacy and a joyous, often ecstatic quality. His CDs include Lotus Feet: A Kirtan Revolution, Soul Freedom, Leap of Grace: The Hanuman Chalisa, Love Peace Chant, To Be Home, a CD/DVD set entitled Into the Bliss, and his latest release Stars. A dedicated troubadour of chant and sacred song, David tours throughout the world with his wife Mira, a celebrated devotional singer, recording artist and percussionist. David is also the author of Merging with Grace, and the founder of The Stay Strong Project and Yoga On Main in Philadelphia.
www.davidnewmanmusic.com • www.staystrongproject.org

The Stay Strong Project in partnership with Global Green USA is a charity offering in which over 30 Chant and Yoga luminaries have joined their voices in support of the Gulf Coast recovery and other environmental and humanitarian concerns.
For more information, please visit: http://staystrongproject.org
Via
Waking Reality