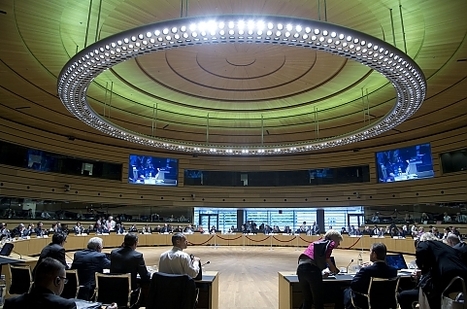 Two meetings yesterday (Sept 24th) discussed issues relevant to the CAP reform negotiations. Minutes of the Agricultural Council meeting report that the agricultural ministers discussed aspects of the rural development regulation (specifically the paragraphs relating to areas with natural constraints) as well as safety nets and reference prices in the Single CMO regulation.
At the same time, the General Affairs Council was meeting to discuss the proposed Multiannual Financial Framework. The minutes (http://www.consilium.europa.eu/uedocs/cms_data/docs/pressdata/EN/genaff/132546.pdf) suggest continued disagreements on almost all issues.
The timetable is now very tight. The objective is to reach agreement on the MFF package at the special European Council on 22-23 November.The General Affairs Council will meet twice before the November European Council, on 16 October in Luxembourg and 20 November in Brussels. After the European Council of 18-19 October, the presidency intends to issue a newly revised negotiating box with some ranges of figures. The President of the European Council, Herman Van Rompuy, will hold bilateral consultations starting from 5 November. So, two months to wrap up the MFF negotiations - is it possible?