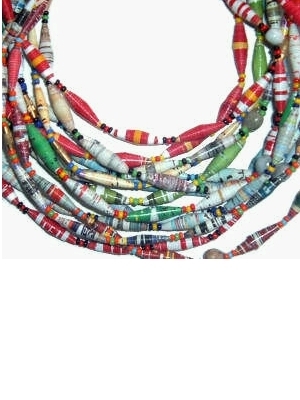 In the non-formal settlement at Kabiro Training Centre, seven women are busy creating recycled jewellery for sale. If their raw material is anything to go by, then, one woman's trash is another's treasure.
They use recycled paper to make beads, which are their main product.
Every day, companies run various promotions that require them to print thousands of posters and booklets that are only used for short period of time.
When the marketing campaigns end, the materials are trashed as waste paper. But these women have discovered an alternative use for the paper.