Scoop.it!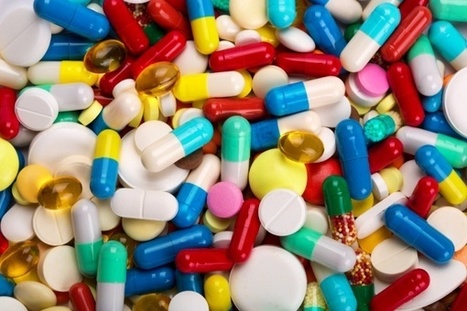 It seems that every day of my life is an endless discussion about narcotics in the emergency department.
Dr Veronica Anderson's insight:
I am in the group of worshippers of pleasure and enjoyment through healthful food and exercise. Nothing gives me a high like finishing a workout and eating whole natural food. Yes I love Gummy Bears and Twizzlers too as a once in a while extra.
I also enjoy being completely sharp and lucid. I enjoy the sensations of the world in real time.
The side effect of pain pills are so horrible for me. Dizziness, weakness, nausea, vomitting. I wonder how others can take these drugs and become addicted. EVeryone's body is different. Bodies like mine? I can't tell if the decrease in pain is worth the horrible way the drugs make me feel.
I do realize that there are many people out there with problems physically and spiritually and American culture has created this time where we feel the answer is in a pill or alcoholic beverage. And as a WEstern-trained physican I take some of that responsibility in that WEstern medicine does a poor job of moving people off of the pill and onto another modality. AS flippantly as we prescribe the pills, we doctors rarely have a "Stopping the Pills" plan other than 'Your prescription ran out and you should be over this by now"
So yes, the pill worship is a big big problem a la Rush Limbaugh and Michael Jackson but perhaps the root of the problem lies with those of us who started prescribing without providing real assistance for people to get over their pains both phsycial and emotional.