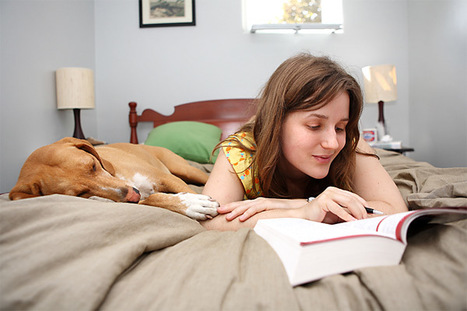 What's your favorite place to read?

"You know that joke that shows everything's better when you add "in bed" to the end? The same can be said for books, according to a report by Sony released Friday.

The survey, conduced in March, showed that 79% of Americans are most likely to read books in bed. That's more people choosing to read in bed than in the living room (73%), on vacation (37%) or while commuting (8%)."