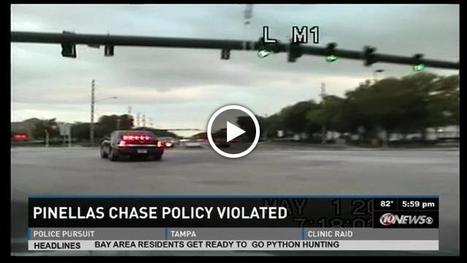 Clearwater, Florida -- New video is out of Pinellas Sheriff deputies violating the high speed chase policy which caused the suspension of several deputies for putting the public in danger. We first told you about this story two weeks ago, the video was just released Friday.
The incidents that led to the suspensions happened when deputies violated the policy three times last May and June, however, the Internal Affairs investigation was just completed a few weeks ago. Following the investigation, six members of the Strategic Enforcement Section were disciplined some getting as much as a four-day suspension.
The investigation found one deputy was driving more than 100 miles an hour on local roadways; another was disregarding traffic control devices even after losing sight of the suspect vehicles; and another deputy said a suspect hit her patrol car when, in fact, she struck the suspect's vehicle with her patrol car.
(click pic to continue reading)
Via
Billy Corben