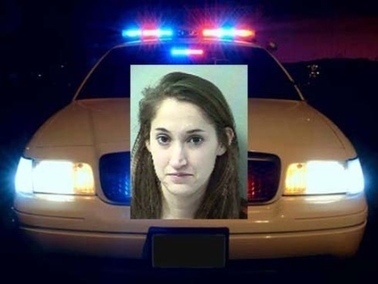 CRESTVIEW — A math teacher at Crestview High School has been charged with possession of a controlled substance and driving under the influence.
When 26-year-old Brittney Anna Bowman stepped out of her car for field sobriety tests, she dropped a small plastic baggy of white powder, the report said. After Bowman took the sobriety tests and was arrested, the baggy was tested and found positive for cocaine.
Crestview High Principal Bob Jones said Bowman was no longer teaching as of Monday. Whether she resigned or was fired, he would not say. A substitute teacher has taken over her Algebra I classes.
Bowman had been at Crestview for about three weeks, Jones said. She replaced assistant football coach and teacher Blake Moore, who resigned in October after allegations of inappropriate physical contact with two students...
(click pic to continue reading)
Via
Billy Corben