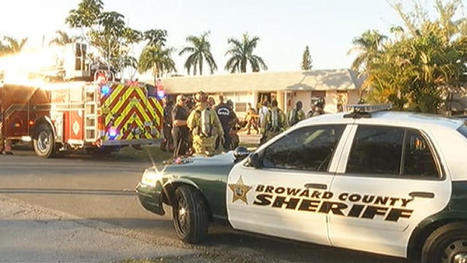 A Dania Beach man is in custody after he shot a flare gun at a woman, grazing her and catching an apartment on fire Wednesday, authorities said.
The incident happened around 4:15 p.m. when the man and woman got into a dispute at the apartment building at 237 Southwest 11th Street, Broward Sheriff's Office spokeswoman Keyla Concepcion said.
During the dispute the man, identified as 46-year-old Stephen Thunberg, shot a flare gun at the woman, which grazed her neck then caused a fire inside the apartment, Concepcion said.
"I heard a scream and I looked out the window, and I saw the young lady half-naked, running, and he was running behind her," neighbor Dina Dawson said. "She was bleeding and he had something in his hand with a shirt over it."
Broward Sheriff Fire Rescue workers responded and extinguished the blaze. Dawson said three apartment units had to be evacuated...
(click pic to continue reading)
Via
Billy Corben