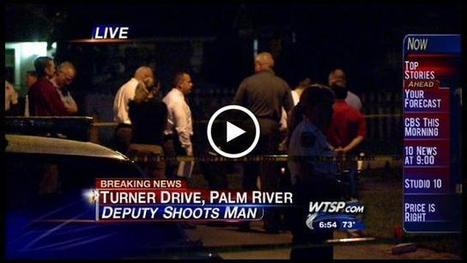 Deputies responded to 1003 Turner Road at around 3 a.m. after a caller from within the residence reported a man inside was armed with a gun an threatening suicide.
A short time after deputies arrived the man walked out of the residence still armed with a handgun.
The deputy out of fear for his own life shot the man. The man was taken to Tampa General Hospital.
According to the Hillsborough County Sheriff's Office, George Lewis Garrett has passed away due to his injuries...
(click pic to watch video)
Via
Billy Corben