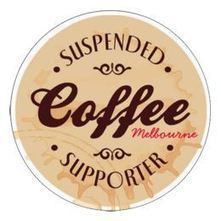 A small act of kindness that doesn't break the bank and helps those less fortunate feel cared for an included.
Here's how it works, as told in a small story:
"We enter a little coffee house with a friend of mine and give our order. While we're approaching our table, two people come in and they go to the counter. 'Five coffees, please. Two of them for us and three suspended.' They pay for their order, take the two and leave.
I ask my friend: 'What are those 'suspended' coffees?' 'Wait for it and you will see.' Some more people enter. Two girls ask for one coffee each, pay and go. The next order was for seven coffees and it was made by three lawyers - three for them and four 'suspended'.
While I still wonder what's the deal with those 'suspended' coffees, suddenly a man dressed in shabby clothes who looks like a beggar comes in through the door and kindly asks, 'Do you have a suspended coffee?'"