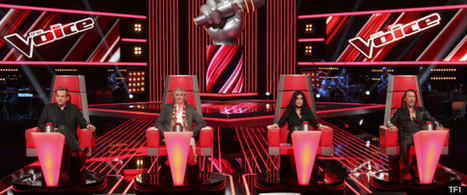 Pour son retour sur TF1 ce samedi 2 janvier The Voice
réserve des surprises. Après avoir battu des records d'audience l'an
dernier avec 9,2 millions de téléspectateurs lors de la première
émission, impossible de trouver un spécialiste du petit écran pour
parier sur l'échec de l'émission. Mais pour s'assurer de conserver la
première place chez les amateurs de télé-crochets, alors que la Star Ac et la Nouvelle Star sont revenues d'entre les morts, The Voice saison 2, a imaginé quelques nouveautés.