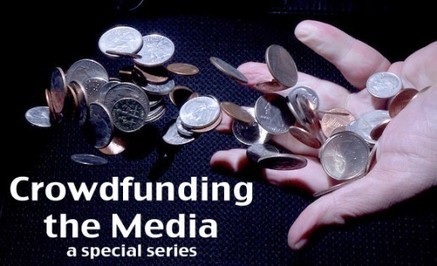 The premise of a recent investigative report from the NPR Planet Money team is pretty old school actually — track a product from beginning to end. In this case, it was a T-shirt followed from a cotton farm in Mississippi to its final place on someone's back, with a stop in tragedy-riddled Bangladesh in between. That kind of story has been done by documentarians and journalists for decades. But, how Planet Money funded the project, and how it built up traction for it, is what's so innovative.
The investigation itself is notable — a great, nuanced look at the interdependence of developing and developed countries, our ignorance in what we buy, and just how tangled the global economy really is. But how the project came about has also become a news story in itself — one that showcases just how powerful crowdfunding has become for media projects.
When the team launched a Kickstarter campaign to push the project along, it set a goal of $50,000. In one day it hit that goal, and by the time the 14-day campaign was up, it had raised more than 10 times more. Total, it has raised $590,807.