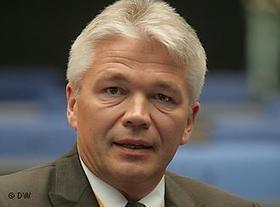 Jānis Kārkliņs, Assistant Director General of Communication and Information of UNESCO, explained how his and other organizations can support both mainstream and social media.
• Create an environment allowing media to be free and editorially independent.
• Ensure that journalists, bloggers and citizens using social media networks can exercise their right to free speech safely and without hindrance.
• Training journalists but also government officials, law enforcement agents and militaries on issues related to freedom of expression and freedom of media.
• Training users in media literacy to enable them to navigate the deluge of information so that they "can distill what is right, what is wrong, which is correct and which is false".
"We're developing a theory of media and information literacy. This issue should be in the curriculum of every school. People must be able to assess good from bad information. People tend to rely on whatever source of information they have."
...
"There's lots the media can do to promote human rights without being political."