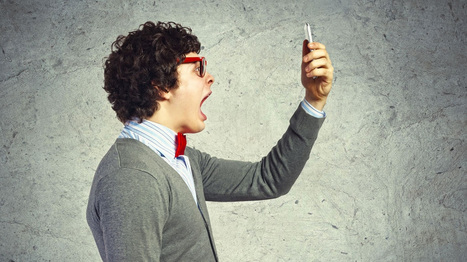 The battle for real estate and attention on mobile devices is even tougher than you think.
...
So the reason terrestrial radio will have a tough go of it on mobile phones is that the "short head" of apps is weighted towards a relatively small number of big brands with already deep roots. And those roots are sucking up the majority of available sampling and time.
Now obviously, you don't need to be a number one app to have a sizable audience that returns to you again and again. But these statistics are sobering nonetheless, especially for an industry accustomed to universal distribution and universal usage. Mobile is a new pond, and your brand is no longer the big fish.
What's the answer to all this? The answer can only be this: Be compelling to as many people as possible – not simply used by them out of habit or convenience. Be that good – that irreplaceably awesome. Winning at PPM and winning with consumers on mobile devices are not only uncorrelated, they may be negatively correlated. Ponder that one!
Yes, you need to be where the audience is, but more to the point you need to beworth hearing where the audience has more choices. Your new competition is Facebook and Google and Apple and Amazon and eBay. Get used to it.
And the other lesson: Don't presume that an app – any app – will carry your PPM success to success in the world of mobile devices. The data is leaning heavily against you.