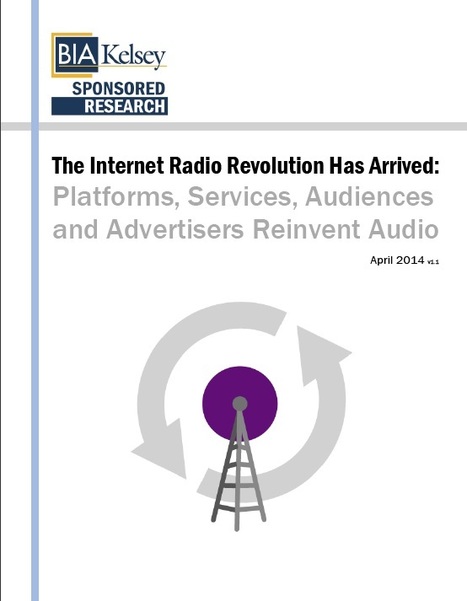 A new report by BIA/Kelsey shows that Internet Radio is changing consumer listening habits and the industry economics are starting to follow. Recognizing new opportunities to reach and engage with these audiences, national and local advertisers are shifting budget into Internet radio services. At the same time, new technologies such as Interactive Audio Ads are also emerging to take advantage of voice-activated consumer engagement and conversion opportunities. "The Internet Radio Revolution has Arrived" outlines how a combination of changes driven by platforms, services, audiences and advertisers is reinventing audio.
"Listening hours are moving quickly to Internet Radio and audio consumption as mobile opens up new possibilities for consumer engagement," said Rick Ducey, managing director of BIA/Kelsey. "Shifts in consumer behavior are causing advertisers to set aside spending specifically for this channel. To take advantage of these new opportunities, Internet Radio is also leveraging new tools such as voice-activated, interactive audio ads that enable convenient in-ad conversions."
...
Chapters in the 23-page report include:
The Audio Marketplace
Reinventing the Audio Market
Internet Radio Gets Serious
The Audio Advertising Mix
Shifting Economics of Audio Advertising
Trends in the Audio Market
The Shift to Internet Radio
What Is the Listening Mix
"Hands Free" Listening
Advertising Efficacy
Transcending the Small Screen
Closing the Gap
The Economics of Internet Radio
This complimentary report can be downloaded here: http://www.biakelsey.com/Research-and-Analysis/Reports/Sponsored-Research/The-Internet-Radio-Revolution-Has-Arrived.asp.