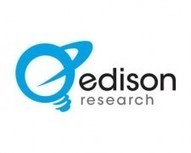 Over a third of Americans age 12+ used YouTube to watch music videos or listen to music in the last week. For listeners to most current-based formats, those numbers are significantly higher. 57% of Top 40 P1s have used YouTube for music in the last week, followed by 53% of Urban P1s and 48% of Rock P1s.
That is one major finding of the just-released "Infinite Dial 2014: Radio Format P1s" study, which breaks out Edison Research's influential "The Infinite Dial" survey results by P1 listeners to ten major format groups. Country was the next major music format for YouTube usage at 27%, followed by Classic Rock/Classic Hits (24%) and AC (19%).
"While radio has spent much of the last year focusing on Pandora and Sirius XM, YouTube remains a major destination for many formats' P1 listeners," says Edison Research VP of music and programming Sean Ross. "In fact, nearly as many Top 40 P1s use YouTube for music in a week as the 60% that use Pandora in a given month."
In other findings, Top 40, Urban, and Rock radio P1s are the most likely to listen to any online radio, as well as the most likely to be aware of and use Pandora. Country is last among major music formats in both measurements.

Read more at http://rbr.com/infinite-dial-radios-quiet-competitor-is-youtube/#qgA80GGyGtkSB6Dw.99