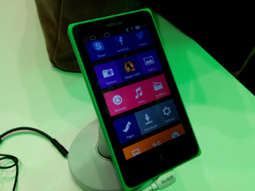 At the Mobile World Congress in Barcelona this year, one of the most interesting things to me was the prominence that radio got.
No, not FM radio — more of which later — but the radio and music services run by the mobile phone companies.
The truth is that algorithmic jukeboxes (marketed to consumers as "radio") are all relatively similar. Sure, Pandora contains some carefully curated Music Genome Project data to produce theirs. Other companies use The Echo Nest's algorithmic technology, or even Fraunhofer's magic audio fingerprinting stuff, to do the same job. Any of these systems will do a passable, and refinable, job of playing me more of the music I love, and less of the music I don't. The game is less about competence and more about distribution these days.