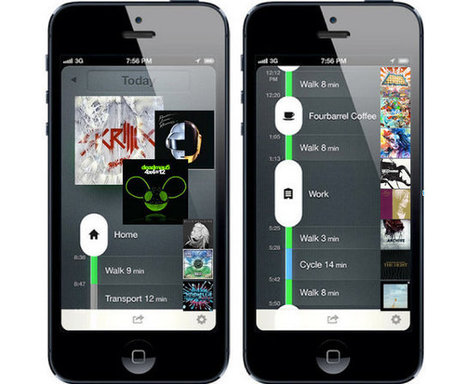 " Inspired by radio's killer app, The Echo Nest thinks tomorrow's music services will be mind-reading personal DJs."
If you watched the Super Bowl on Sunday, you might have caught Ellen DeGeneres's Goldilocks-inspired ad for Beats Music. A new streaming service a la Rdio or Spotify, Beats Music distinguishes itself from the competition with a "Sentence" feature that is effectively a Mad Libs for music: tell Beats where you are, who you're with, how you're feeling and what you're doing, and Beats Music will come up with some tunes to match.
This is the next big frontier in music: figuring out not just the kind of music people like, but what kind of music they like in specific settings, situations, and moods. Building services that can do this well will pose a new type of design challenge: "zero UI" music players with interfaces that will adapt themselves for different audiences.
Via
Pierre Priot
,
Nicolas Moulard - Actuonda