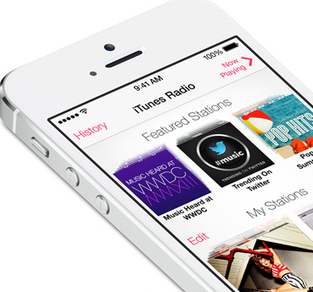 Tonight, Apple CEO Tim Cook revealed some new stats on the company's iTunes Radio music serviceduring its iPad launch event.
""We now have had over 20m users listening to iTunes Radio, and this number continues to grow," he says. "They've listened to over a billion songs, and this is just in the US in the last month. It's absolutely fantastic."
But is it? Time for some maths. 20m people listening to 1bn songs means – if you take four minutes as the average song length – 4bn minutes of listening time. Which is around 66.7m listening hours in iTunes Radio's first month after launch, and so around 3.4 hours per user.
Compare that to Pandora, which announced recently that in September it had 72.7m active listeners who notched up 1.36bn listener hours. Which is around 18.7 hours per user – five and a half times the figure for iTunes Radio.
...
Update: As a fun extra data point, UK radio body Rajar says the average UK radio listener – as in traditional radio – tunes in for 21.3 hours a week.