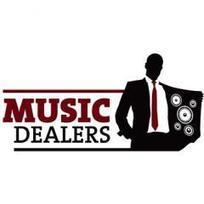 Music licensing agency Music Dealers has joined forces with brand engagement network Havas Sports & Entertainment in a global strategic partnership to help brands better leverage music.

HS&E and Music Dealers are currently working together to engage fans around a number of large-scale events for their mutual client The Coca-Cola Company.

Through marketing arm Ignition, HS&E is organizing Coca-Cola's sponsorship of the Olympic Torch Relay for the 2014 Sochi Winter Olympic Games to bring the Olympic flame to Russian fans in 2,900 towns and cities across 123 days. As the strategic music lead for Coca-Cola's Olympic Torch relay, Music Dealers is supervising the creation of the official Coca-Cola Olympic Anthem, as well as live music performances throughout the relay.