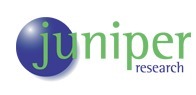 Global revenues from mobile streamed music services are expected to rise by more than 40% to $1.7bn, according to a new report from Juniper Research. For the first time, these revenues will thereby overtake those generated by full-track downloads to mobile devices.
Mobile Operator Music Bundles Boost Growth
iRadio set to challenge Pandora
Other Key Findings from the Report Include:
· Mobile music services are increasingly context driven and are increasingly evolving social aspects such as sharing, activity feeds and follow options.
· Revenues from legacy services such as ringtones and ringback tones will continue to decline sharply, with ringtones in Western Europe now worth just 2% of their peak value.
Via
midem