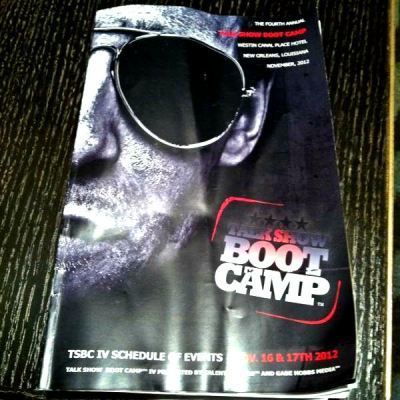 There were twelve great sessions this year, here are a few nuggets and who they came from:

In the morning, there are more people listening to radio in New York City than there are watching cable TV at that time in the whole of the United States. - Harvey Nagler, Vice President of CBS News Radio.
Each member of your radio audience has their own audience on Twitter and Facebook. Radio Personalities need to make their content easier to share. The most likely times for people to share news stories on Facebook are 9am, 1pm and 4pm. - Daniel Anstandig, CEO of Listener Driven Radio
Only one quarter of your ratings are due to your execution. Three quarters of your ratings are due to your "position", the thing that your station is known for. Your most loyal listeners only listen for an average of ten minutes at a time. They have five occasions of listening per day. To increase Time Spent Listening you need to get them to give you more occasions of listening NOT make them listen longer during those occasions. - Jon Miller, Director of Programming Services at Arbitron.
Don't neglect the Radio station website, it gets MORE web traffic than the station's Facebook page. Talk formats are the most listened to radio formats for in-car listening in the USA. More than half of all broadcast listening in the United States is done in the car. Seven out of 10 smartphone owners have downloaded a radio app. Half of all listeners to Sport Radio who are on Twitter follow their favorite Sport station or personalities. Women are more likely to share radio station content across the web than men. Women spread more "word of mouth" marketing than men. People who join radio station databases are more likely to be women. The most important occasion of listening to get from your audience is the first one of the day. - Fred Jacobs, President of Fred Jacobs Media
Complete post here : http://grahammack.wordpress.com/2012/11/20/macks-craic-102/