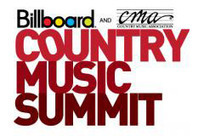 One of the most important segments of the Billboard Country Music Summit June 4-5 in Nashville will be the closing radio block...
Bob Pittman, widely recognized as the founder of MTV, became Clear Channel CEO last fall and has taken steps to better synchronize the heritage medium with its newer digital properties, including iHeartRadio and an artist integration program that places content on multiple platforms...
What doesn't get reported and what hasn't been talked about is the significant investment we're making to build for the future and to make sure that our brand can be heard on a variety of different distribution platforms and that they're as robust and compelling and resonant as they can be...
Look at the newspaper business. They didn't change. They didn't evolve. They didn't hire people for their digital business. They're gone, for all intents and purposes. I think that radio has been at an influxion point, and those that don't grasp the opportunity as we have run a real risk of becoming irrelevant.