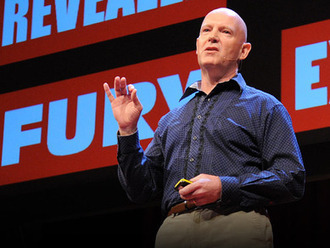 Dans un monde de plus en plus bruyant, l'expert du son Julian Treasure raconte, « Nous sommes en train de perdre la capacité d'écouter. » Dans ce court et fascinant discours, Treasure partage cinq manières de réaccorder nos oreilles pour écouter consciemment – les autres et le monde qui vous entoure.
Julian Treasure studies sound and advises businesses on how best to use it.
Julian also gave a very interesting and inspiring presentation about the value and importance of Listening at Radiodays Europe in Barcelona.