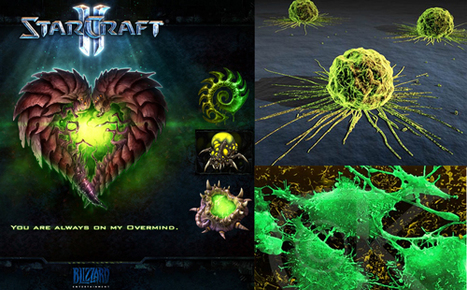 In between mining Vespene gas and constructing additional pylons, gamers have been unknowingly learning about how cancer works, and maybe how to beat it.
But the insight into the illness depends on which of the three races in the game you play. The future-minded Terran speak to dreams of human expansion in space. The telepathic Protoss keep spirituality in a galaxy dominated by science. However, the last race—the all-consuming Zerg—is more than a horde of ravenous genetic abominations reminiscent of John Carpenter's The Thing; they are fitting analogs for possibly the most dreaded ailment of all.
Cancer is a Zerg rush of the human body.