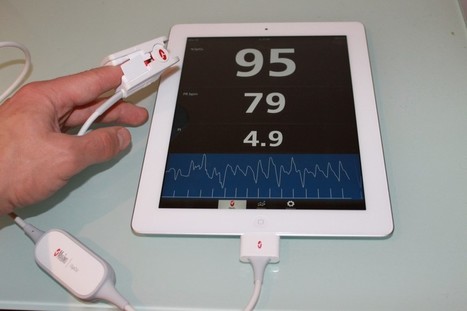 The Masimo iSP02 is a consumer pulse oximeter which has been made for fitness enthusiasts and those working/training in high altitudes.
On the iPad you can see the upper blood blood oxygenation reading, the middle pulse rate reading and the lower perfusion index reading.
Priced at $249 it may be too steep for some users but for those that have dependancy on pulse oximeters it's well worth the money.