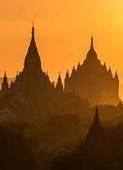 A global quality platform to review non-institutional education providers is to be piloted by America's Council for Higher Education Accreditation and its International Quality Group. The platform is aimed at protecting students and is a response to the explosion of non-traditional provision – including MOOCs – and increasingly international higher education.

In a nutshell, the quality platform – which will be piloted within the next two months – is envisaged as a voluntary, non-governmental external review of non-institutional providers undertaken by an expert team and based on self-evaluation, using standards that include student outcomes.

The Council for Higher Education Accreditation, or CHEA, will facilitate its development but the platform will need to be operated by an existing or new organisation, said CHEA President Judith Eaton.

The quality platform was discussed at a webinar last week titled "Exploring External Quality Review for Non-Institutional Providers" and attended by US higher education professionals and officials but also people from countries such as Barbados, Belgium, Ghana and Israel.