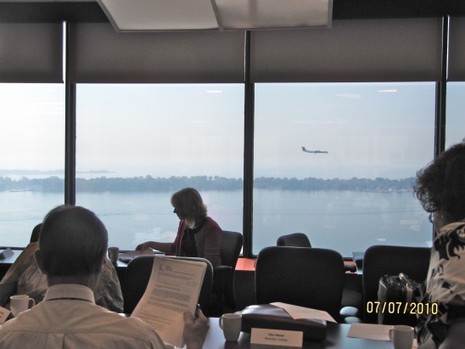 Carey, T., & Trick, D. (2013). How Online Learning Affects Productivity, Cost and Quality in Higher Education: An Environmental Scan and Review of the Literature. Toronto: Higher Education Quality Council of Ontario
Why this paper is important
In July, the Higher Education Quality Council of Ontario published the above report. This is a very important development for online learning in post-secondary education as it takes a very hard look at quality, cost and productivity and comes forward with recommendations to government. This is a paper that is likely to be read (and should be read) by legislators, state and government policy makers, university and college boards and senior university and college administrators.
I am also exploring through a series of blogs the issue of productivity and online learning, partly because of dissatisfaction with the current state of thinking about this issue, which became apparent working with this project.
For this reason, I am setting aside my hat as an Advisory Board member who commented on the penultimate draft, and and am here providing a full analytic review of the paper. To do this, I have had to reproduce key parts of the document, but I strongly recommend that the HEQCO document is read in full. Quotes from the actual paper are in italics, although I have edited and abbreviated in part.
The paper focuses on the following questions:
What are the cost implications of a shift to online learning? Specifically, does a greater use of online instruction save institutions or systems money and, if so, under what circumstances? What do we know about the relationship between online learning and important variables that are often considered when discussing the "quality" of an institution or of a system?
- See more at: http://www.tonybates.ca/2013/08/20/a-review-of-the-heqco-report-on-productivity-and-quality-in-online-learning-in-higher-education/#sthash.F9Z2hkpQ.dpuf