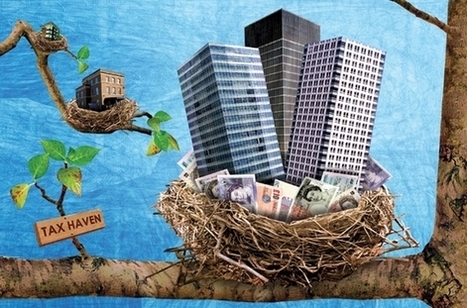 Simon Lilley writes:
Informa plc, the multinational that owns the Taylor & Francis and Routledge imprints, became a Jersey company in 2009, formally domiciled in Zug, the canton with the lowest tax rates in Switzerland.
Of course, there may have been compelling commercial reasons for the company to spend, according to its accounts, £4.3 million on the move, largely on relocating its senior executives, but its shareholders certainly benefited from a reduction in the company's tax bill.
So how much do academic publishers make from their journals? It is a crucial issue that appears not to have been explored by the Finch working group on open access.
No doubt the several publishers in the group were pleased with the unambiguous statement buried in its 140-page report: "Publishers - whether commercial or not-for-profit - should be able to generate revenues to meet the costs of those services they provide that are valued by researchers and their readers."
Few would disagree that commercial publishers should be able to cover their costs and reap some profit from their investment. The figures in their accounts, however, give pause for thought. We found companies enjoying profit margins as high as 53 per cent on academic publishing. That compares with 6.9 per cent for electricity utilities, 5.2 per cent for food suppliers and 2.5 per cent for newspapers.
More than half of Informa's total annual operating profit was derived from academic publishing - £85.8 million in 2010.
Looking further into the figures, it appears that academic publishing produced a net operating profit margin for the company of more than 27 per cent, compared with less than 5 per cent derived from its "events" division.
Comparison with other publishers' public accounts suggests that journals themselves provide a gross profit margin of around 70 per cent.