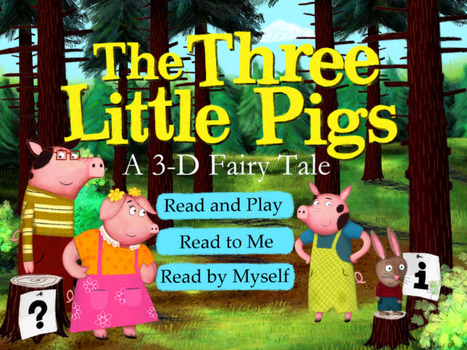 Interactivity in iPad books is a double-edged sword. When done well, it can enhance a picture book in magical ways. When done poorly, it can distract from the story or even become more like a video game played over 'pages' instead of 'levels'. So what makes for great interactivity?

Truly innovative iPad books don't have interactive elements just for the sake of having 'bells & whistles', but instead integrate these elements into the app in creative ways. They tap the potential to make the reader a part of the story – providing a unique experience never available in print. Whole plot twists can be triggered with the tap of a finger. The storyline can also be nicely reinforced with subtle interactive elements like sound effects and light animation to emphasize the core elements on a page. And above all, well-done interactivity doesn't interfere with reading comprehension. If the child can't tell you what the story is about after replaying a book app several times, then it may mean the interactivity is more of a distraction than a way to 'make reading fun'.

Below are my top 10 picks (from almost 200 reviews!) for interactivity that is innovative, well-integrated into the story and, of course, fun!