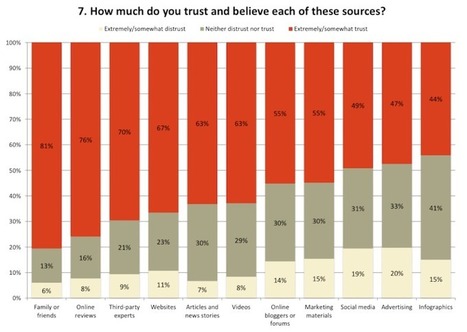 If you listen to marketers and advertisers, the key to success these days is targeting. "The right ad to the right person at the right time" is the common mantra.
Nope, says a new survey from brand expert network Experticity, the 2015 Marketing Mix Survey. The key driver in making a sale is the trust possessed by a source of product information.
Conducted by ReRez Research, the survey finds that 83 percent of marketers think advertising — online, broadcast, and print — is effective in influencing buyer decisions. But less than half of consumers — 47 percent — trust or believe advertising....