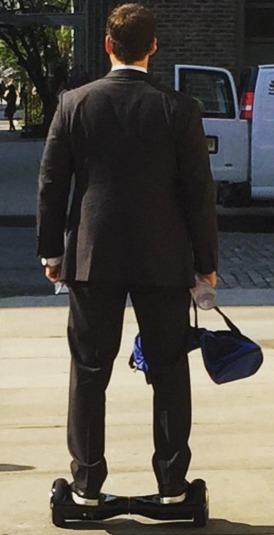 You might think Instagram is all about photography. Not so, says David Kolbusz.

"Instagram is a writer's medium," the creative director declares at the top of his feed. And he makes a good case for that with his posts—a hodgepodge of everyday shots brought to life with hilariously twisted, ranty, profanity-laced captions.

Kolbusz frequently tees off on society's ills, harboring a particular distaste for idiotic technological "advancements." (Recent recurring targets include selfie sticks and hoverboards.) But some of the best posts are almost like short stories, as Kolbusz invents a whole ludicrous backstory to the image presented. Check out a handful of our favorite posts below....