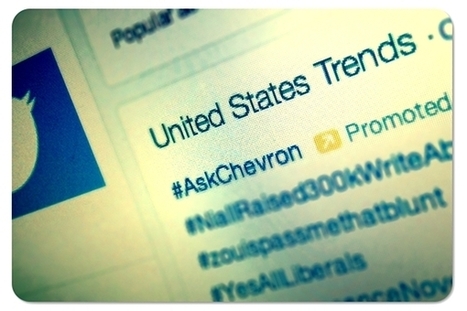 An Ecuadoran environmental group apparently started and promoted the hashtag #AskChevron, but Twitter users seem to believe the oil company created it.
The promoted trending topic on Twitter on Wednesday morning was #AskChevron, a hashtag similar to #AskJPM and #myNYPD, which resulted in social media disasters for J.P. Morgan and the New York Police Department, respectively.

Here's the twist, though: Chevron seemingly has nothing to do with #AskChevron.

The company hasn't tweeted the hashtag. Its Wednesday morning tweets, which were about its annual stockholders meeting, used the hashtags #Chevron and #stockholders, not #AskChevron.

The account that has tweeted #AskChevron the most is @thetoxiceffect, an environmental group based in Ecuador. The group has a promoted tweet with an image listing transgressions that "Chevron is guilty of":...