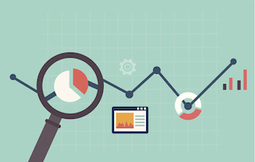 Looking to improve your marketing? Here are 11 metrics that you should be measuring to gauge your performance.
... Writing a marketing plan without doing a review of recent marketing performance is like using Google Maps without a starting point. Knowing where your marketing is today (that is, what it's doing for you today) is absolutely essential for deciding where you want it to take you next year.
If your CEO asked you today to start pulling together a report card for 2014 YTD marketing performance, what would you report on and how would you grade it? In our primarily B2B world, here are some of the measures we suggest would make appropriate Key Performance Indicators (KPIs) for assessing marketing performance:...