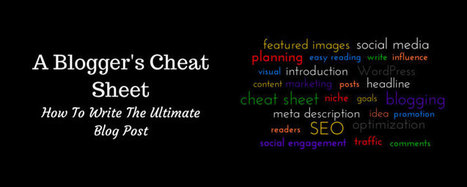 What the heck do I write about this week?
Managing a blog content schedule is challenging enough, but throw in having no idea what to write about, and blogging suddenly becomes as hard as trying to live zombie-free in The Walking Dead.
To make blogging a cinch, here are three idea starters from the blogger's cheat sheet you can use next time you're thinking about blog post ideas:...