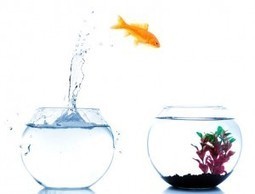 Over the past year, I found my company, Thornley Fallis, repeatedly competing for assignments against non-traditional competitors. Ad agencies invading our turf. Digital boutiques. Marketing agencies. Management consultants.
An increasing proportion of the assignments we won from clients incorporated digital communications as a core element. Throughout 2012, we saw the budgets for these assignments shift away from traditional public relations activities to digital. The budgets didn't shrink. The allocations against digital activities increased.
In a world like this, if you want to be a Public Relations Survivor, you must be willing to reinvent yourself constantly. That's what the most successful firms in the communications marketplace are doing. And that's what we're doing at my firm.
And here's the indicator that drives this home. Today, only about half of Thornley Fallis' revenues are from what would have been considered traditional public relations services. The other half? Video production, public engagement, content marketing, design and development....