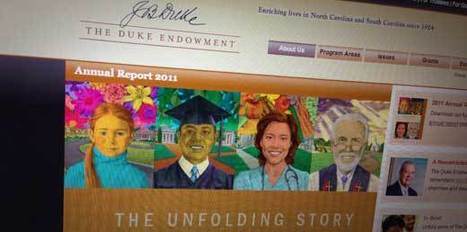 This is a project I have enjoyed working on this past summer. This year, The Duke Endowment released their annual report using storytelling as the main communication initiative.
I worked with them to find and tell stories inside each of the grants they support, exposing the audience to true core of this initiative.
I love how they used an integrated communications approach on so many facets...
[Storytelling has impact when it's done right ~ Jeff]