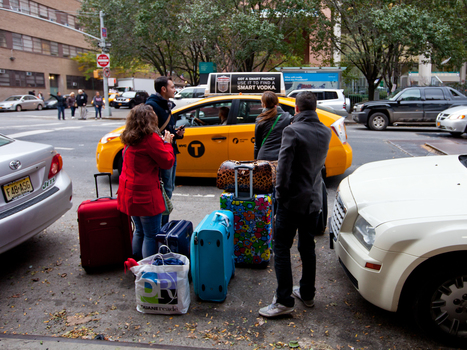 Amid accusations of price gouging, startup Uber started swallowing costs.
Uber, a company that makes an app you can use to summon a livery cab, had to deal with an extremely messy situation in New York yesterday.

Now it's having to deal with obnoxious punditry....

To get the drivers to pick up Uber customers, Uber had to start paying them 2X their normal rate.

At first, Uber passed this rate increase onto its customers through a program it calls "surge pricing."

But then customers and reporters started complaining, saying that Uber was "price gouging" in the middle of a disaster....
[Big challenge, bad PR hits small startup ~ Jeff]