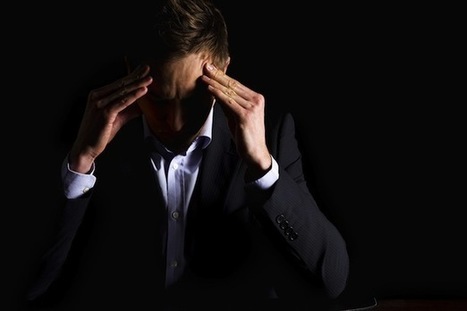 Your (Facebook) friends may be stressing you out. And the more you have, the more stressed you may be.
Per a new report from the University of Edinburgh Business School, the more friends you have on Facebook -- or, perhaps more accurately, the more "friends" you have on Facebook -- the more stressed you're likely to be about actually having them. The finding, which is similar to one determined last year, is nice as a headline: It's both unexpected (friends! stressing you out! ha!) and ironic (the currency of the social web, taking value rather than adding it!). What's interesting, though, is the why of the matter: the idea that, the report theorizes, the wider your Facebook network, the more likely it is that something you say or do on the site will end up offending one of that network's members. The stress comes from a kind of preemptive, pervasive sense of propriety. Unsurprisingly, per the study's survey of more than 300 Facebook users, "adding employers or parents resulted in the greatest increase in anxiety."...
[This is the most thought-provoking read I've had in several months. Here are a few more pull quotes to whet your appetite:
"Facebook used to be like a great party for all your friends where you can dance, drink and flirt," said Ben Marder, an early career fellow at Edinburgh and the author of the report. "But now with your Mum, Dad and boss there the party becomes an anxious event full of potential social landmines."
"Which is another way of saying that Facebook is George Costanza's worst nightmare: It enforces, second by second, the collision of worlds."
"Facebook's power, and its curse, is this holistic treatment of personhood. "
"Suddenly, Work You is the same as Family You is the same as Friend You (is the same as Gym You is the same as Cooking Class You is the same as Trip to Thailand You is the same as Road Trip You is the same as Words With Friends You is the same as Happy Hour You)."
"The You itself -- which is to say, you yourself -- gets flattened, condensed, homogenized. Contextual personhood gives way to comprehensive personhood. You become, for better or for worse, universal."
~ Jeff]