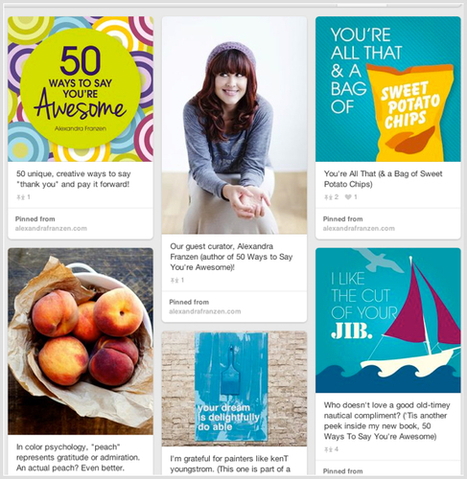 For those of you who have yet to discover Pinterest, it's a social media site that allows you to create beautiful "boards" by "pinning" images from other people's boards… adding images from other websites on the Internet… or even uploading them, yourself.
It's bizarrely addicting, and that intense pleasure can be put to good use because…it's a powerful tool to generate tons of excitement about your business offerings — excitement that can lead to sales.
Think of it as a visual press release that you don't need to send to the media.
Here's how to use Pinterest marketing to get out of this world results… while promoting a product, a service, an experience, a book or just… yourself....