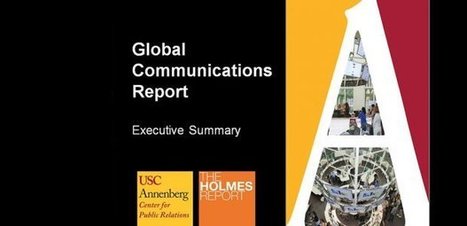 The USC Annenberg Center for Public Relations today released an executive summary of its Global Communications Report, a comprehensive survey of senior public relations executives, which predicts the worldwide PR agency business will grow from its current estimated size of $14 billion to $19.3 billion over the next five years. To accommodate this growth, agency leaders anticipate their headcount will increase over the same period by about 26%.
Industry leaders, both in agencies and in-house, believe future growth will be driven by content creation and social media, as well as more traditional activities such as brand reputation, followed by measurement and evaluation. Earned media still ranks relatively high for both corporate and agency leaders. Paid media ranked last of 18 possible growth drivers.
"Overall, we are sensing a continued optimism about the direction the industry is headed, which is good news for people entering the field," said Fred Cook, Director of the USC Annenberg Center for Public Relations. "But questions remain about the industry's ability to attract the right talent, adapt to new technologies and increase the level of investment required to capitalize on these opportunities."...