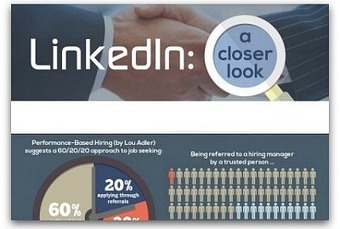 Did you know that there are 3 million business pages on LinkedIn, or that 200 group conversations take place every minute? This graphic serves as a reminder of just how powerful LinkedIn can be.
We've talked about the LinkedIn habits that irritate your connections, the features you must have on your LinkedIn profile, and even how to use LinkedIn to land PR coverage, but have you stopped lately to really think about the business power of LinkedIn?
It's an enormous network of potential connections, customers or employees-not to mention your own digital Rolodex....