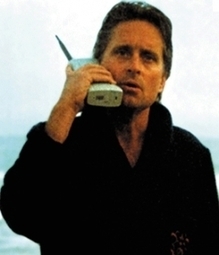 Clearly, it's a very different world. As the founder and CEO of a startup, VC's would always ask me, "What keeps you up at night?" It was a tedious question with only one honest answer: raising more money from you guys.
Four years later, as chief product officer for a major news brand, I would answer the same question with a single word full of complexities for the future of journalism — mobile. Finding more funding, though difficult, was a well-traveled path. Transitioning to a mobile universe is a new challenge, and one that gets more vexing by the day.
That's why I'm so intrigued with new mobile or mobile-like products. Flipboard, a crowd pleaser for iPad users, recently released a well-received Android app. Two weeks ago, USAToday unveiled a unified mobile and desktop site that mimics tablet experiences. Earlier this week came Quartz, a business news product from Atlantic Media. Quartz is optimized for a mobile-first audience — or, as a New York Times reporter said, for passengers in the "front half of airplanes." David Bradley, Atlantic's owner, said it has become "very, very clear to me that digital trumps print, and that pure digital, without any legacy costs, massively trumps print." Still, Quartz is essentially replicating a legacy print labor model to produce content for tablets....
[Thoughtful post from Lewis DVorkin at Forbes - JD]