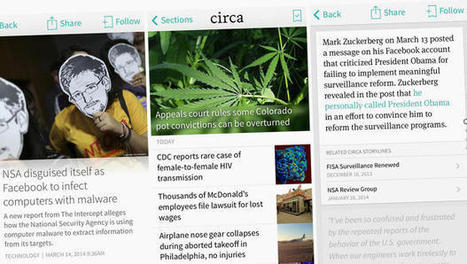 Mobile might be the biggest transition for news organizations since the World Wide Web--and the New York Times is on it.
On March 8, the New York Times unveiled a new app called NYT Now that signals a major shift in how publishers package the news. For $8 a month, NYT Now will offer users access to a limited number of stories, and those stories will be presented in a totally new way (for the Times, that is): as a series of cards, one per story, with an image and, at most, two bullet points summing up the news.
"It's not a news summary app," is the first thing Cliff Levy, the two-time Pulitzer Prize winner tapped to lead the NYT Now team, told me in a phone interview. I got a detailed description of how it works, how it looks, and what its aims are, and here's my takeaway: NYT Now is a news summary app. But thanks to its design, it may actually work as intended--and what's intended is to be as native to mobile as the newest version of NYTimes.com is to the web....